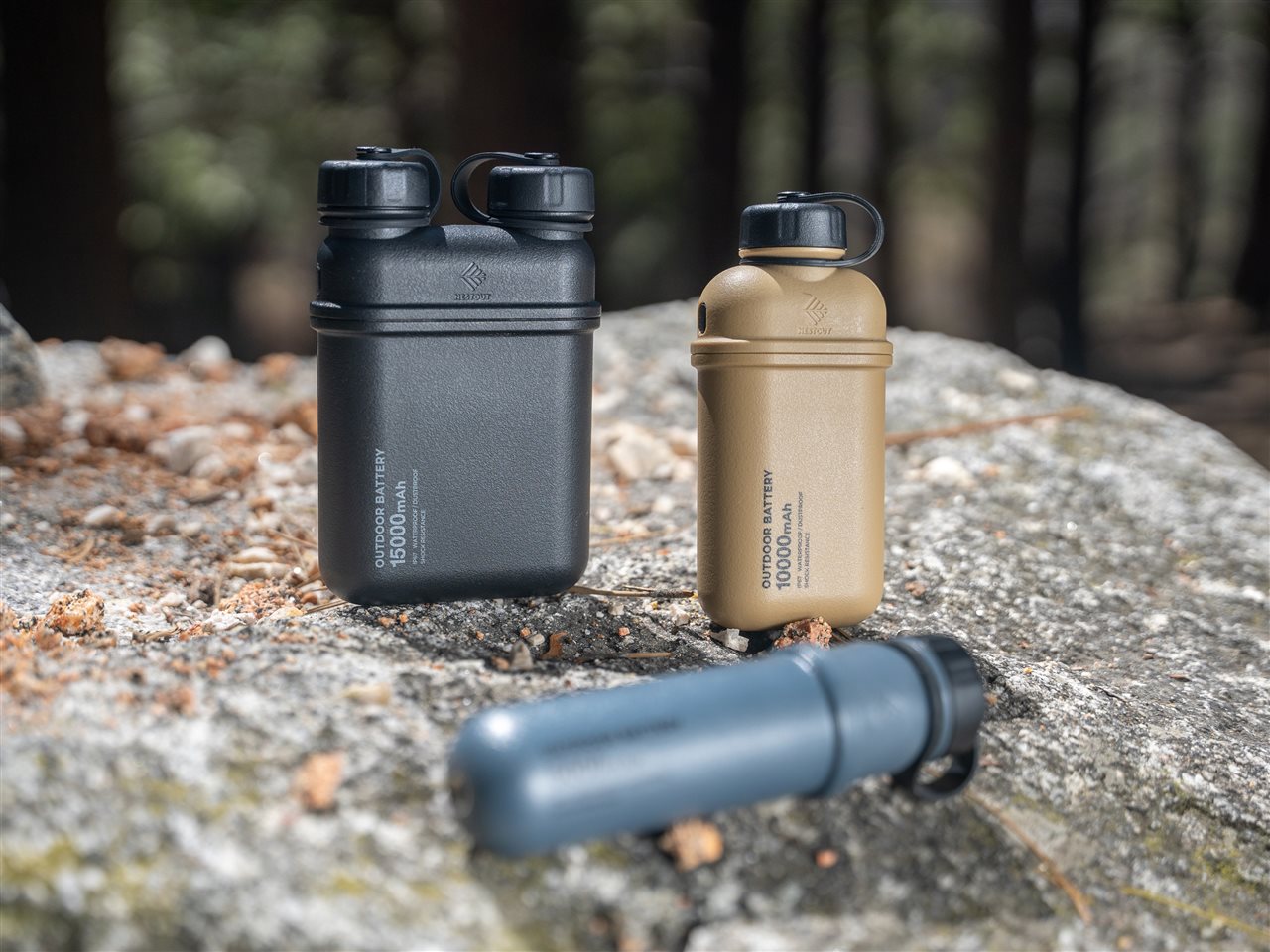 (BPT) - Camping for the first time can be an exciting adventure! Spending time outdoors provides a much-needed break from the hustle and bustle of everyday life. You can get away from the city and recharge while enjoying the beauty of nature.
However, you'll need the right gear to ensure you have a comfortable and enjoyable experience. Whether heading into the wilderness or staying at a campsite, here are five must-have items every first-time camper should have.
1. Shelter
Think of your shelter as your home away from home in the great outdoors. First, you'll need a durable, weather-resistant tent big enough to accommodate you and your camping buddies. Make sure to practice setting up the tent at home before your trip to avoid any mishaps that can delay setting up camp.
Also, consider purchasing a pop-up canopy to provide shade and protection from rain over a picnic table while you cook, eat or play games. In a pinch, you can use a rope to string a tarp between two trees to create cover.
2. Lighting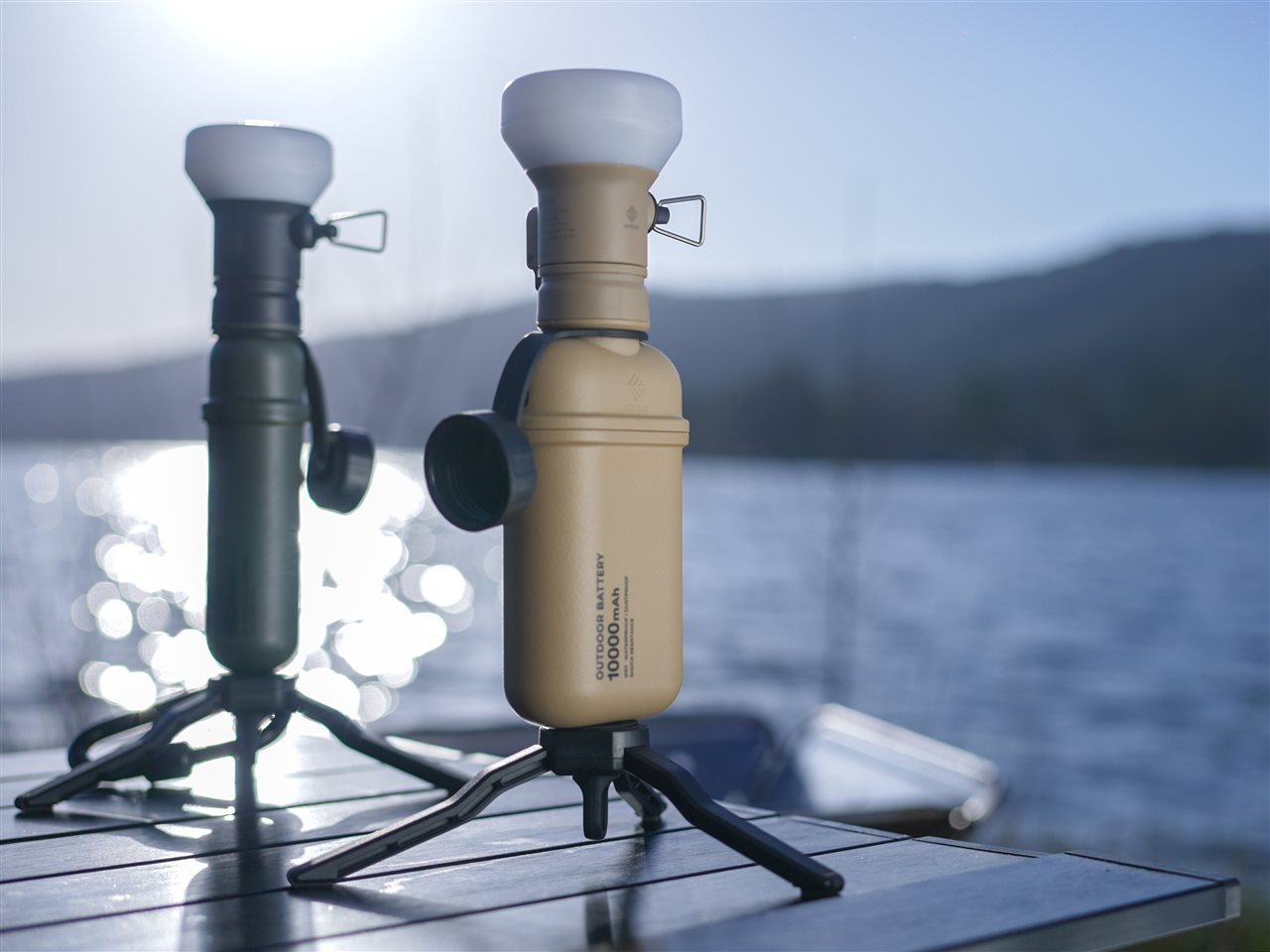 When the sun sets, you'll need a reliable light source to continue to share stories late into the night with your camping companions or illuminate your tent as you wind down. That's why it's important to pack lighting gear like headlamps, lanterns and flashlights.
Choose products like ELECOM NESTOUT Outdoor Gear rugged, compact and lightweight dimmable lanterns and flashlights. Inspired by traditional camping equipment, the Lamp-1 lantern is designed for harsh environments and is water- and dust-resistant. The soft, diffused, warm light is perfect for getting cozy and provides wide light coverage, so you feel like you're gathered around a small fire.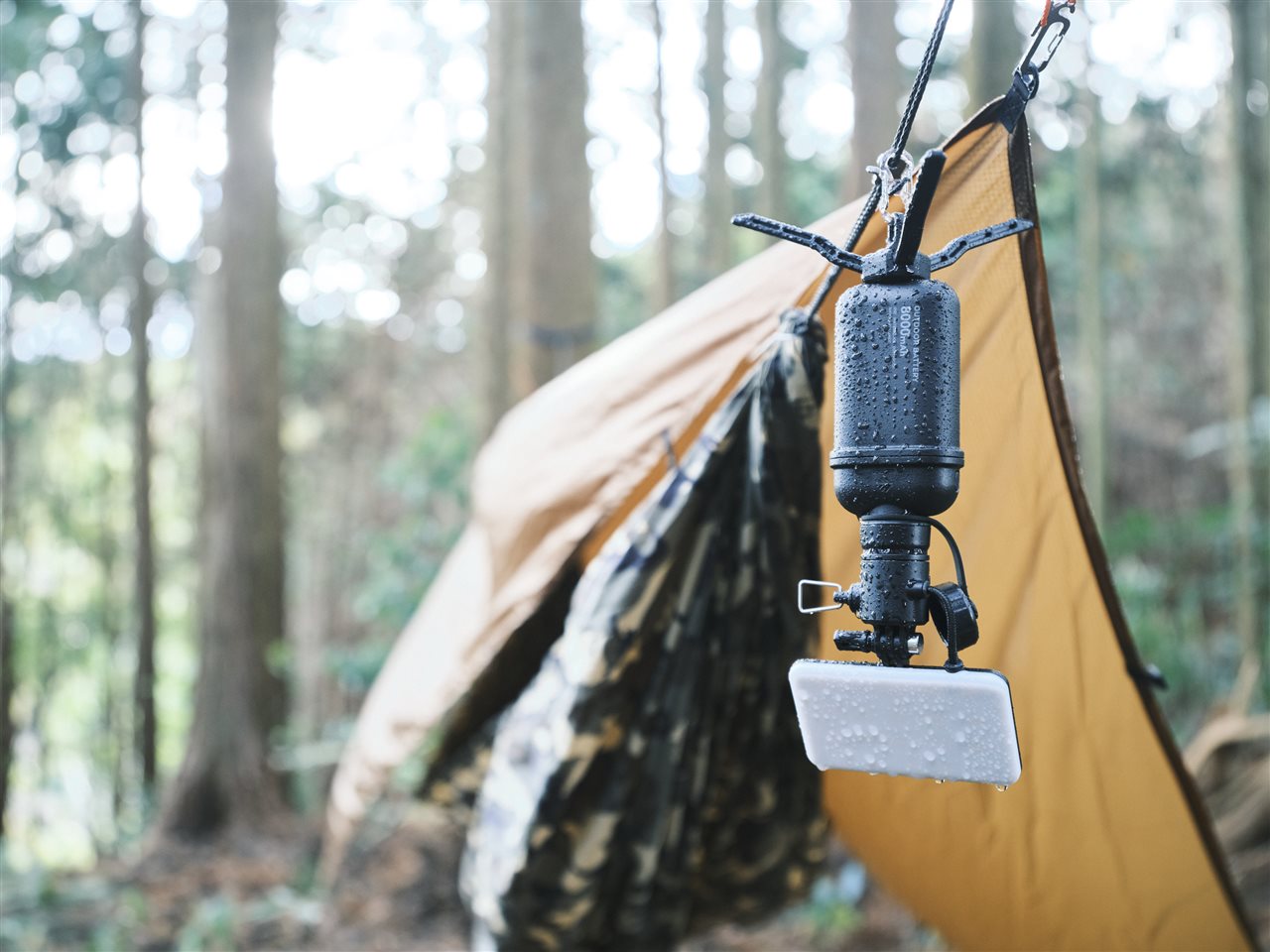 While a lantern provides 360 degrees of illumination, you'll also need a flashlight like the dimmable NESTOUT Flash-1 for focused light in one area. By using the included mini tripod to set it up on the ground or hanging it from your rope or tent, you can create visibility to and from your tent or campsite at night. The lights are custom accessories that attach to the NESTOUT Outdoor Battery power bank to provide portable light sources wherever you go.
3. Power
Disconnecting from the digital world is often one of the best parts of the camping experience. However, you'll still want access to a power source to recharge your headlamps, lanterns, flashlights, cameras and cellphone. Add a battery power bank or solar charger to your packing list so you aren't caught in the wilderness with no way to charge your electronics.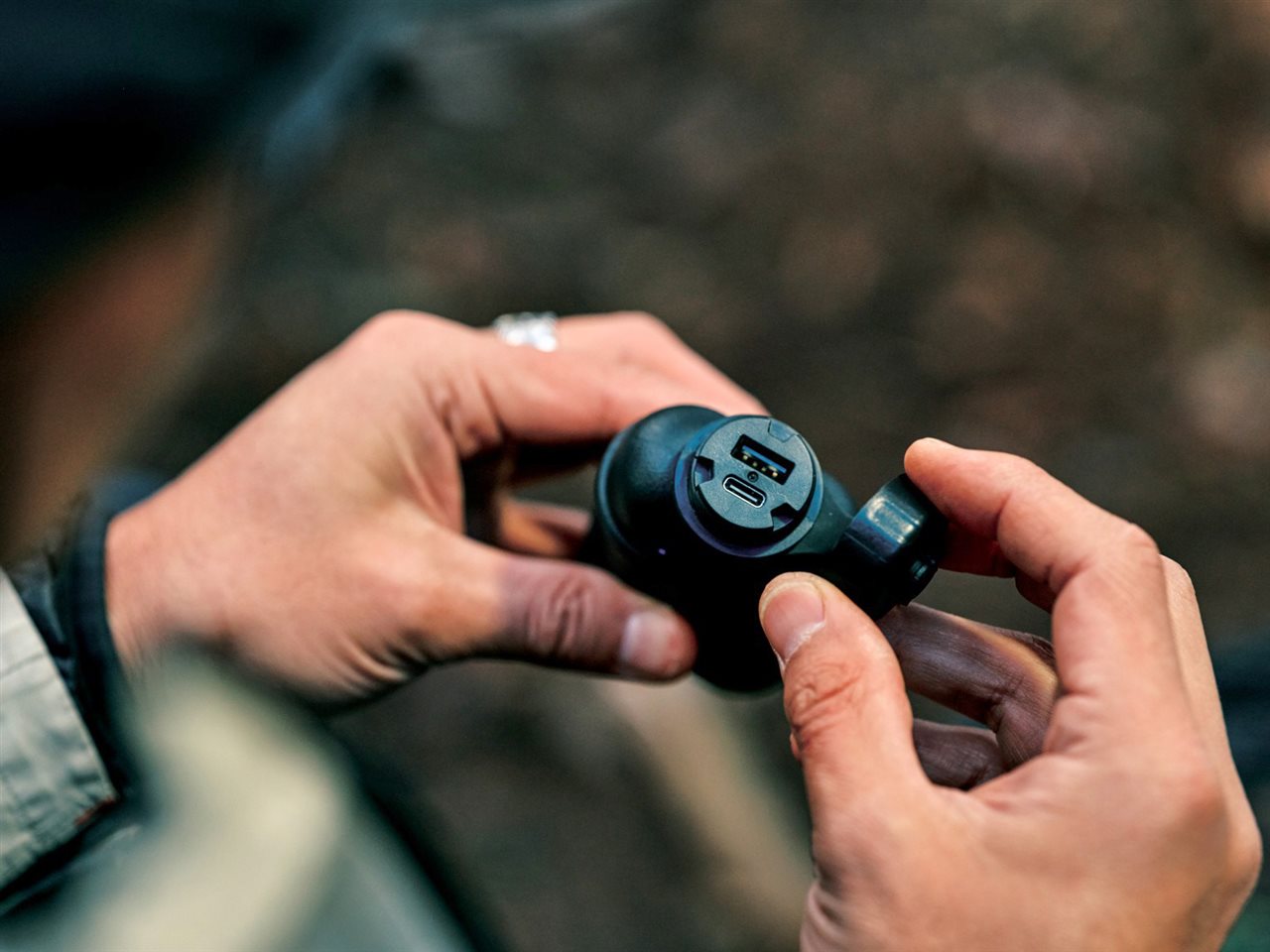 A battery power bank like the heavy-duty, waterproof, shock-proof NESTOUT Outdoor Battery offers fast-charging PD via USB-C. The stylish power pack looks like an old-school water bottle but contains lithium-ion batteries that deliver up to 20 watts to rapidly charge most electronics.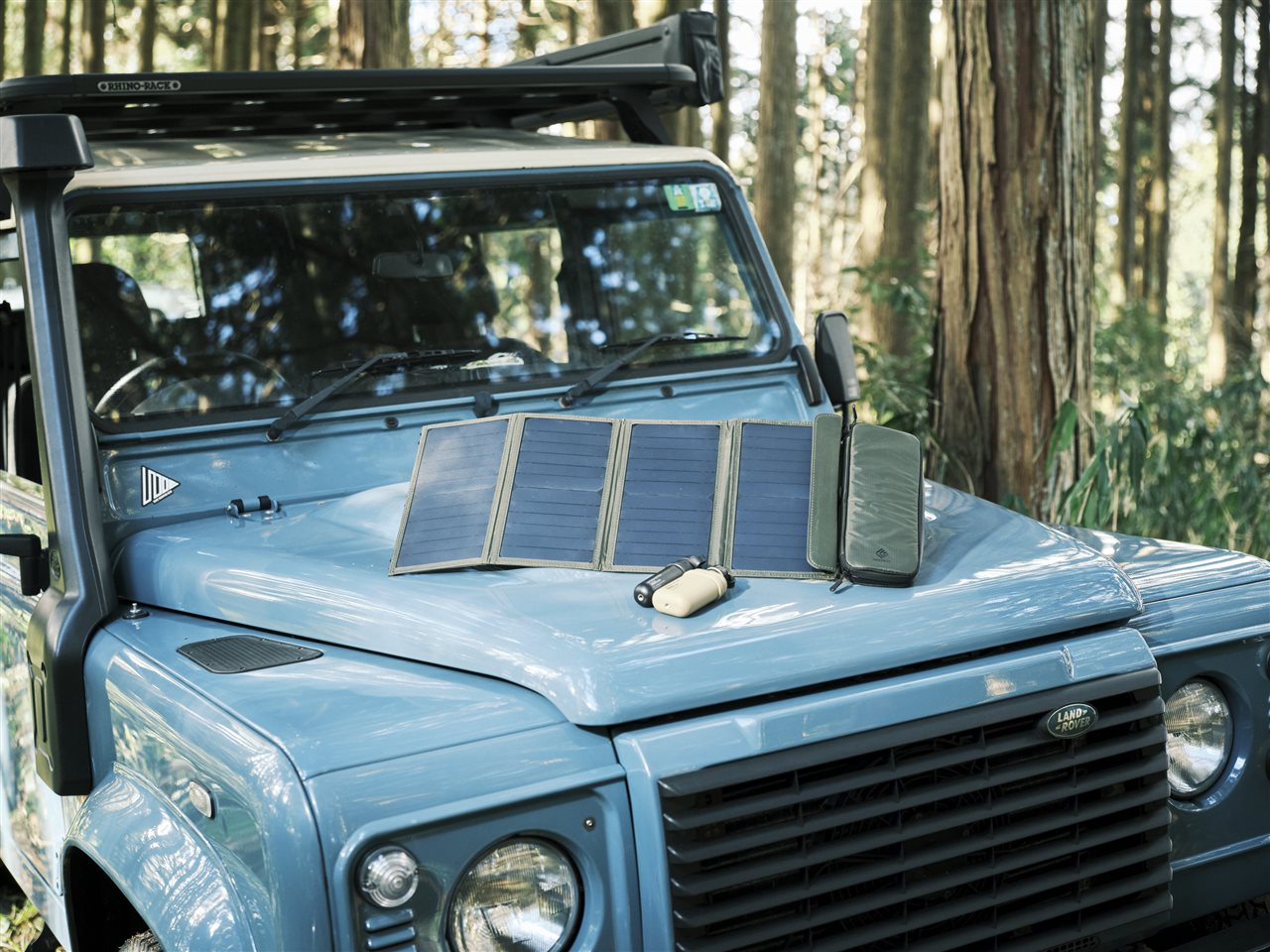 You can also opt for a portable solar charger, perfect for hiking or backpacking. NESTOUT Solar-1 foldable solar chargers are lightweight and use high-quality SunPower Maxeon cells with conversion efficiency of up to 24%. The dual USB-A ports offer wide device compatibility and allow you to charge two devices simultaneously. The attached digital ammeter allows you to monitor the amount of solar energy being collected and transferred to your devices. The solar panels have a built-in pouch for storing cables and small items and adjustable stands to find the perfect angle to maximize sun exposure.
4. Bug deterrents
Ward off unwanted guests by packing bug deterrents to keep mosquitoes, flies and other insects off you and away from your campsite. Insect repellents like citronella candles, bug-proof clothing and bug spray allow you to enjoy the outdoors without bites and stings. You can also use mesh screens or netting on your tent or canopy so you can eat, cook and relax in peace.
5. Cooking items
Cooking outdoors isn't too different from cooking at home, but you will need the right gear. For cooking, invest in a sturdy camping stove, cookware set, and lightweight and compact utensils for easy transport.
While you can cook over a fire, you'll need a camping stove if it's raining or you can't light a fire during wildfire season. You'll also need durable pans, pots and a kettle to cook over a stove or fire. Remember to buy nonstick cookware for easy cooking and cleanup. In addition to stainless steel or plastic plates, you'll want utensils like spoons, forks, knives, ladles and spatulas.
As you continue to go camping, you may need to add or replace gear to suit your camping preferences and specific trip needs. However, with these essential items, you're sure to have a fantastic first camping experience. Happy camping!